Parks Canada Asks People To Help Monarchs Rest And Recover
As monarch butterflies begin their annual spring migration from Mexico to southern Canada, they face what's called "landscape fragmentation." This species at risk needs specific habitat for food and shelter but the landscape is being lost or broken up by things like urban development, roads and industrial agriculture.
Parks Canada, to mark National Learn About Butterflies Day, shared some of the things it's doing to restore lost habitat and asked people to do their part at home.
"I think we're doing a good job to connect, do what we can to restore habitat, inform people and to really improve ecological connectivity because of fragmented pieces of land," says Chris Robinson, nature legacy ecologist for the Northern Ontario Field Unit .
At the Sault Ste. Marie Canal National Historic Site, staff realized there were enough monarch butterflies to warrant a plan to protect the milkweed the species at risk needs to lay eggs. The 116-acre site includes two islands flanking the recreational lock. The park-like grounds include manicured lawns plus natural areas of mixed shrubs, poplar trees and wetlands which provide habitat for a variety of flora and fauna.
While it can be tricky when milkweed grows in sidewalk cracks and the site needs to be groomed, Robinson says they decided "if you're going to mow an area, do it early and frequently so monarchs never have a chance of laying eggs on milkweed ."
Fort St. Joseph National Historic Site, on an island south of Sault Ste. Marie, is more remote but features a large meadow and forest as well as ruins. Parks Canada will conduct monarch studies to understand the butterfly's lifecycle on the site. It also sourced a local seed mixture, Robinson said, "trying to get as much diversity as possible with the native seeds that are available."
Monarchs live across North America, feed on nectar and pollinate wildflowers. They're also eaten by birds, small animals and other insects. While most only live a few weeks, according to the US National Park Service, others live up to nine months to accomplish their famous migration.
To support monarchs and other pollinators, Parks Canada asks people to create habitat "stepping stones" in their gardens and on their balconies by planting native plants and wildflowers at home as "food, nesting, stopover and overwintering sites."
In Ontario, when monarchs cross Lake Erie from the United States, they typically stop in at Point Pelee National Park, the southernmost point of mainland Canada and the country's most ecologically diverse park. Some monarchs then move north and east across Ontario and into spots like Rouge National Urban Park in the Toronto area, Bruce Peninsula National Park near Tobermory, and Georgian Bay Islands National Park in cottage country.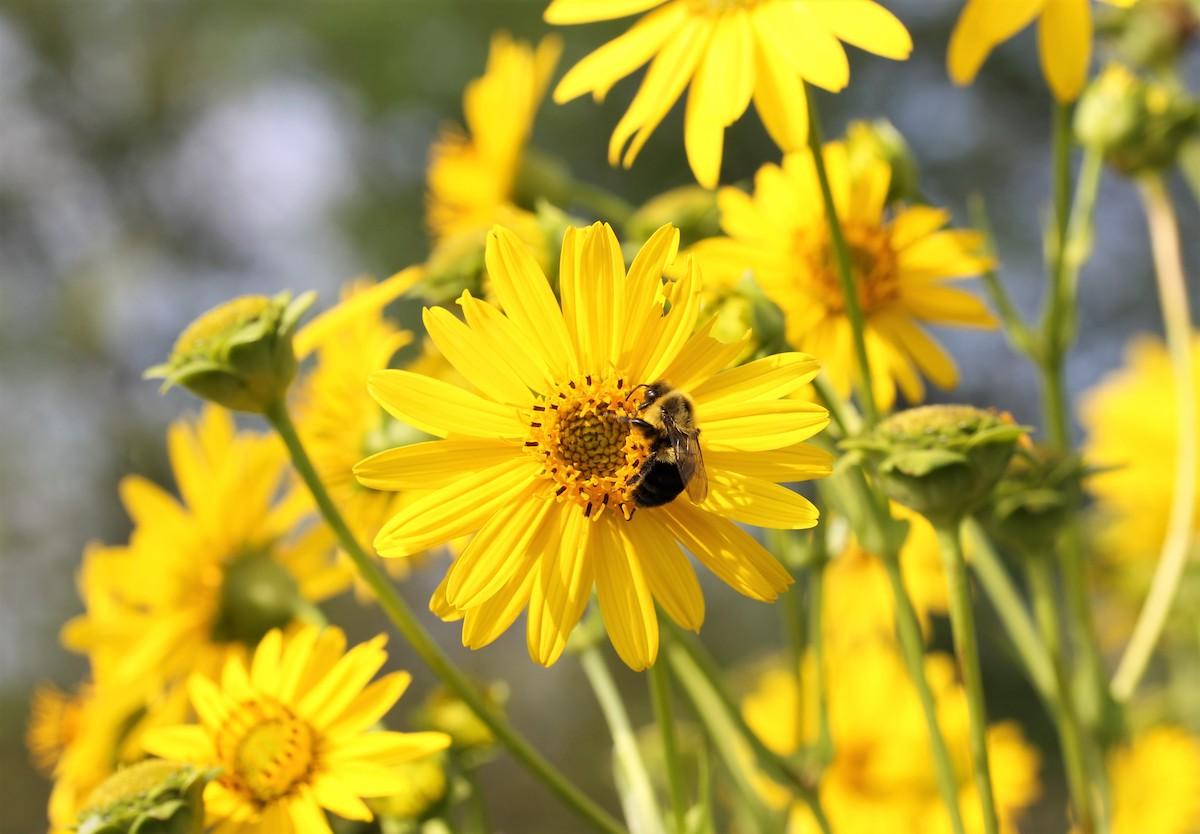 Parks Canada continues to plant native trees, grasses and wildflowers in its protected places. It has helped restore nearly 100 acres of meadow, coastal sand dune and savannah habitat in Ontario's national parks. In the last five years it has helped plant more than 145,000 native shrubs and trees, as well as almost 18,000 native grasses and wildflowers.
It recommends Pollinator Partnership Canada's Ecoregional Planting Guides and Find Your Roots native plant finder tool. It also suggests the Canadian Wildlife Federation's Canadian Native Plant Suppliers List.
"Anything people can do at their house to provide pockets of habitat is always encouraged," says Robinson.
Canada's Species At Risk public registry lists monarchs as "special concern," but an upgrade to that designation is being considered. The Committee on the Status of Endangered Wildlife in Canada (COSEWIC) lists monarchs as endangered.
While the iconic monarch gets lots of public attention, other pollinators — including wasps, bumblebees, butterflies, flies — also need habitat help.